---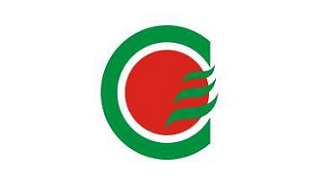 Chambal Fertilisers and Chemicals Limited (CFCL) is one of the largest private sector fertilizer producers in India. Its two hi-tech nitrogenous fertilizer (Urea) plants are located at Gadepan in Kota district of Rajasthan.
Foundation of CSR at CFCL was laid with the ideas of founder Dr. K. K. Birla, who was a great philanthropist, educationalist and dedicated his life to work for the underprivileged section of the society. He was instrumental in setting up Birla Institute of Technology& Science (BITS), Pilani Birla schools, hospitals, and art centers.
Taking forward his passion to work for underprivileged section of community, CFCL has been working relentlessly to change the social landscape of Rural Rajasthan. Moreover it is also committed to build a sustainable enterprise that effectively balances financial strengths with social responsibilities through a multi-pronged approach.
With the inception of CSR intervention in early 2007, CFCL has made a commitment to streamline its social responsibility initiatives. Over the years, these ideas are gradually evolved and now cover a larger social domain. Company has opted Education, Skill Development, Healthcare, Livelihoods, Rural Development & Soil Health as its CSR initiatives under Project Disha. At present company is working as under -

Education – Adopted 42 Government Schools & 41 Aanganwadis with over 7000 children in Kota and Baran district of Rajasthan.
Technical Education - Adopted 5 Government Industrial Training Institutes Sangod, Sultanpur, Baran, Jhalawar and Khanpur with over 1300 seats
Livelihoods &Women Empowerment – off farm and on farm livelihood initiatives in nearby villages
Rural Development – Developing infrastructure of national importance in villages to impact over 25000 lives
Soil Health Initiative – Consultancy to over 100000 farmers to adopt modern agriculture technology
To give a distinct identity to CSR interventions &initiate meaningful action, an NGO- K. K. Birla Memorial Society (KKBMS) has been formed in FY 2011-12, which is now operative as CSR arm of the company.

These projects are designed, implemented & executed with a unique idea of Public- Private- Community- Partnership (PPCP) approach. Over the years, these projects have accomplished many objectives and milestones to cater community needs & created significant impact in the lives of the community. Higher enrollment of girls in schools, improvement in overall enrollment & quality education facility, higher employment opportunities for trainees of ITIs, augmentation in income level of community through on-farm & off-farm livelihood interventions are some of the direct benefits of these interventions.

These programs are well aligned with the objectives of government schemes and facilitating community needs in a much better way. These programs are not only catering the immediate needs of the community but also creating a significant impact at policy level. As a result, most of the projects are now getting replicated in other areas as well. Sustainability of programs is ensured with PPCP approach & community ownership model. As ownership lies with the community, it can be stated that these projects are sustainable and can be operated even after withdrawal of active engagement of company. The programs outreach is slowly increasing to other areas with the aim to cater larger geographical area.

CSR projects are designed in such a way that each program provides end to end solution to the community. For example - Education Initiative is based on the concept "KG to Job" which caters educational requirements of a student from the very beginning of the education till the age when he got a decent livelihood opportunity. A unique "Public- Private- Community- Partnership" approach is adopted to ensure participation of all stakeholders in conceptualization, effective implementation & rigorous monitoring of projects. Over the years, ownership of projects is shifted to the community, which helped the company to ensure sustainability of its interventions. Now, company's initiatives are not limited to cater a defined project area, but also creating a significant impact at advocacy level to make these changes more sustainable and replicable in larger geographical area. With the continuous engagement these interventions are now receiving best possible outcomes for the stakeholders and creating a meaningful change in the lives of the community.

Publised on: 27-02-2020